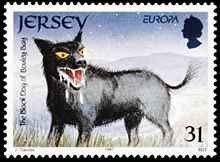 one of my favourite stamps!
Jersey stamp - * In the Channel Island of Guernsey, there are two named dogs. One, Tchico (Tchi-coh two Norman words for dog, from whence cur), is headless, and is supposed to be the phantom of a past Bailiff of Guernsey, Gaultier de la Salle, who was hanged for falsely accusing one of his vassals. The other dog is known as Bodu or tchen Bodu (tchen being dog in Dgèrnésiais). His appearance, usually in the Clos du Valle, foretells death of the viewer or someone close to him. There are also numerous other unnamed apparitions, usually associated with placenames derived from bête (beast).
* In Jersey folklore, the Black Dog of Death is also called the Tchico, but a related belief in the Tchian d'Bouôlé (Black Dog of Bouley) tells of a phantom dog whose appearance presages storms. The story is believed to have been encouraged by smugglers who wanted to discourage nocturnal movements by people who might witness the movement of contraband. It seems the Channel Islands are full of folklore.
Can't tell you when I started collecting stamps, but as a child became fascinated with the images and begged people to save their stamps for me, and now just save ones I particularly like. Don't buy them like collectors do. But have to admit it's still fascinating.
We have a friend holidaying over in Sark one of the Channel islands sending us letters etc, this has caused my stamp fetish to resurface. She took a quick trip to the UK and then to Chernobyl and sent us mail from Chernobyl...they still haven't arrived but waiting patiently for those stamps, taking a while so worrying they might be radioactive and won't get through customs. ;0
and don't tell me stamp collecting is geeky, even Bart Simpson collects stamps.
And well they are just so pretty.
The de Carteret family crest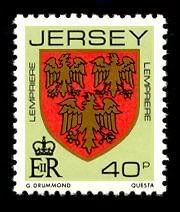 the Lempirere family crest
The famous Gerald Durrell zoo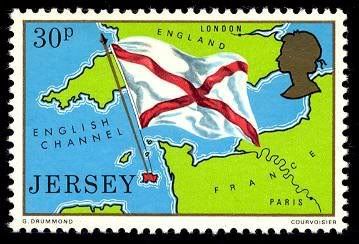 the jersey flag 1976 stamp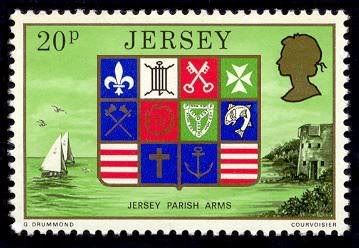 1976 Jersey Parish arms stamp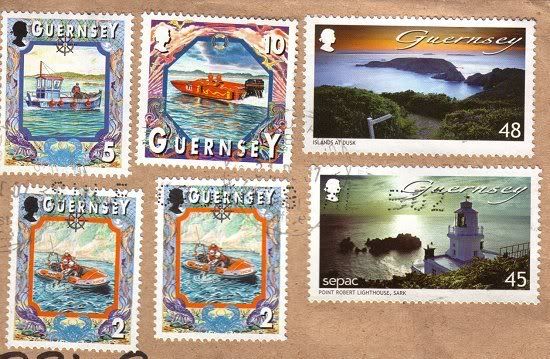 Stamps this week from Guernsey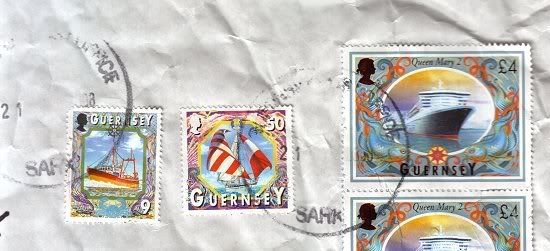 more recent stamps from Guernsey
and the recent xmas stamp from Guernsey
Current Mood:
nerdy