Been meaning to update in here for some time, life speeds ahead so fast.
One family branch on my father's side goes back a long long way, to the Channel Islands and prior to that France. That branch arrived in Australia around 1850. Due to the weird inheritance laws and suchlike in the Channel Islands, we no longer have claim to the manor (below). Looks more like a castle to me!. (well there would need to be a lot of people in line before us expiring before we could lay claim to it.) I like day dreaming about being Lady of the Manor.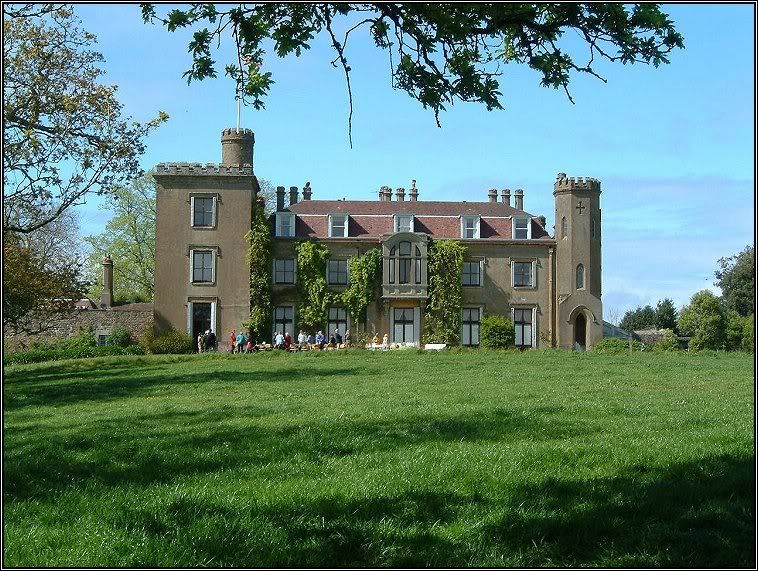 The rear view of Rozel Manor, Jersey, Channel Islands.
Anyhow, I've done a few posts about Rozel Manor before, but they should be more rightly here.
Here are the links though will eventually re do them in this journal.
Rozel Manor. Jersey, Channel Islands. & some history
http://velvetink.livejournal.com/93778.html
More views of Rozel, Jersey Channel Island
http://velvetink.livejournal.com/94011.html
dolments jersey
http://velvetink.livejournal.com/93608.html
Inside Rozel Chapel, Jersey
http://velvetink.livejournal.com/94343.html
Rozel Chapel, Jersey, - Millais & his stained glass windows
http://community.livejournal.com/strange_tears/7706.html
I have more info, interesting stories and photos about the Channel Islands and our French line, which will post in due time. (won't leave it so long to update here in future.)
Current Mood:
cheerful
Current Music: N Sync - Sailing